Stuff About Website Creation and Internet Marketing Blog
December 15th, 2019
New Website Design for Finance and Consulting Industries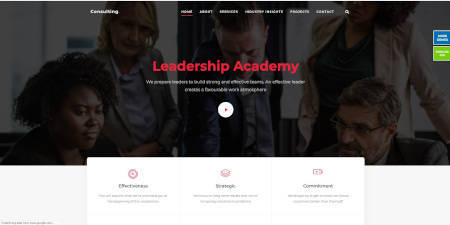 LMS Website Services is proud to announce another new website design. This template is optimized for the finance and consulting businesses. This professional and clean design is mobile ready, SEO friendly and can be customized to your specific parameters. This website design has a native portfolio extension built in to produce stunning case study or project pages.
This template is called "Finance Consulting" and is one of many website designs we offer.
Our stylish website designs are high quality but low priced. See our stable of website designs here.

Call Today! 248-804-9744