Website Blog
The Growing Importance of Site Speed
Stuff About Website Creation and Internet Marketing Blog
February 10th, 2014
The Growing Importance of Site Speed.....
Site speed. Or loading speed. In other words, how fast your website loads.
How fast does your website load?
Google is putting more emphasis on how fast a website loads. They feel that a faster loading web site enhances the user experience. And Google is all about the end user experience. Google has come to realize that people don't/ won't wait for a slow loading website to appear. If a site takes too long to load, most people will just exit out and go to another site in the search results.
You don't want this to be your site. A website that loads too slowly and hence provides a low quality user experience. If your site is slow, Google will lower your rankings. Lowering your rankings will cost you in the search results. Of course site speed is not the only factor in site ranking but it is becoming increasingly important to Google and plays a big part in where you will be found in search results.
Knowing this, we must do the things required to speed up your website. This is an integral part of
current SEO strategies. Also, increasing your site speed will be an ongoing task. You won't just optimize your site once and figure all is good now. We need to constantly monitor our sites to make sure they are still loading at a fast pace.
Some things that can be done to speed up your site are:
optimize your images for file size

minify your javascript, css and html code

leverage browser caching

avoid landing page redirects

enable compression

reduce the size of above the fold content

use CSS sprites

and lots more really....
There are a couple of online tools that can be used to look at your site speed. Google developers will use page speed insights. There is also Yahoo's YSlow and GTMetrix which will test both for you.
Page speed is getting more and more important all the time so it is worth it to spend some money on having your site speed looked at and op
Stuff about CDN's
Stuff About Website Creation and Internet Marketing Blog
February 21st, 2014
Stuff about CDN's.....
Some general information about CDN's.
As we continue down this road on site speed and how fast your website loads we will explain in very simple and general terms how a CDN works.
Using a CDN will provide faster site loading time and some added site security. CDN (content delivery network) is technically a network of servers located in strategic areas around a region or the globe. All websites are loaded from the server where the site files are located.
Let's say, for example, you are searching for a company that sells wholesale flooring products. For our purposes we'll say this company is located in China. They have a website that is hosted by a company located in China (this hosting company is where the website files are sitting). You, being in Atlanta Georgia, are trying to find this company's website. Without a CDN, your computer will go over the Internet and pull these website files from the hosting company in China. So what you see on your computer is a website that was pulled from China.
Now, that's a long way for that website to travel to get to your computer. That takes time. Sometimes too much time. Most people will not wait for that website to load if it takes too long and will try a different company.
A CDN is a host server that will store most (not all) of that website's content (including images and text) in a location closer to you. Let's say that the CDN is located in New York. So now, most of that website that you are trying to load is located in New York and not China. This website will now take much less time to load since it's coming from New York. The idea is for search results in Google to load fast and for all of the websites served up to load fast thereby increasing the user's experience.
CDN's aren't for everybody. If you own a small plumbing company in Fenton Michigan, then you really don't care if your website loads fast for someone searching for a plumber in Beijing! However, Google still uses site speed as a ranking factor so even though your website may not need a CDN to serve your potential clients, you may want to use a CDN anyways.
CDN's cost money so any choice to use one must be leveraged against the increase in traffic that may or may not occur. Spending money on a CDN to increase your site speed ranking that doesn't lead directly to an increase in website traffic and hence more business for you should be carefully considered. High traffic sites should probably use a CDN whereas a smaller, locally owned company who is just trying to service his small local area probably doesn't need to spend the money. Of course every case is different and should be considered on an individual basis.
Now you probably know more than you ever cared to know about CDN's, eh?
Nuff said......
Special Features on Websites
Stuff About Website Creation and Internet Marketing Blog
September 11th, 2015
Special Features on Websites
Okay, you've built a company website. You've researched and optimized your keywords (and put them in the right place). You've added images and have optimized those images and optimized your keywords within those images. What else?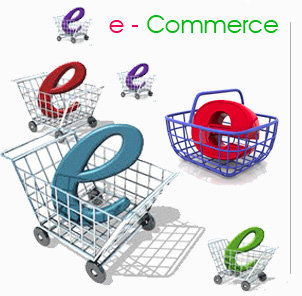 Most high quality websites will have all of the above but will also have some special features. For example: if your company sells products then maybe you should have an e-commerce solution. Or maybe if you run a singles ministry at church, you may want an event calendar that shows all of the events that are planned for the month. That's just two of a myriad of special features you can add to your website that will make it unique and interesting.
Contact forms are a great idea for a website. RSVP forms have their place too! Making your company website interactive is a great way to get your potential customers involved. If you own a restaurant then you could have reservation system in place so your customers can reserve a day and time for dinner. News sites could have an RSS feed that would bring in constant new content with breaking news. People could sign up for news alerts to be sent directly to their cell phone.
I have lots of customers with an email client installed onto their website. From this extension, the business owner can design (or I can design them for them) and send out email blasts to their customer base with new offers and news about whats going on. If designed correctly, they can send these emails out free of charge. This will be a huge savings going forward for these particular business owners. The pricing of email marketing has been getting very expensive. This is where having a way to send your own emails can really pay off. And you can launch these emails directly from your website!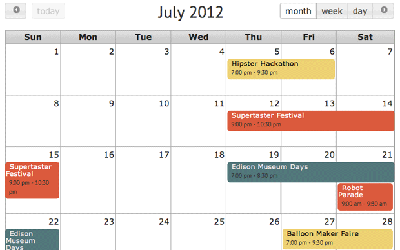 An art gallery (or an artist themselves) can create a feature rich art gallery right on their own website. You can show off all of your newest art. You can combine a gallery with an e-commerce extension and show and sell your artwork right from your own website.
Special features on websites create excitement, function and interaction. Websites have come a long way from the original sites that just provided content. People want to get involved. Does your site create that option? This is just one way to upgrade your website.
Nuff said for now,
Stuff About Back Links
Stuff About Website Creation and Internet Marketing Blog
January 25th, 2014
Stuff About Back Links
Google likes back links. The more links you have from other sites that link to your site is a vote for your site. Google sees all the links that link to your website and they see that as a vote of confidence for your site. The more "votes" your site has, the more relevant Google finds your site. The more relevant your site, the more page rank. The more page rank, the higher you go in Google's search results. And that's what we all want don't we? To be found higher and higher on Google's search results.
If you can sift through all the directories on the first page of Google, you may be able to find some of the relevant sites that pertain to your search.
In my experience, the first page of Google search results is filled with directories such as: Yelp, YP.com, Angie's List, Manta, Merchant Circle etc. And it goes on and on. So every time you search, let's say for a retail carpet store, you will be inundated with directories and probably see about 2 actual carpet company websites on the first page (that is in the organic search results).
Why is this? Because the large directories have teams of SEO (search engine optimization) people constantly working on this aspect of their online marketing campaigns. And they have lots and lots of back links that link to their site.
SEO is a constantly evolving thing. And Google's algorithms keep constantly changing (for our good they say) so it's hard to always get and keep your website on the front page of Google.
Every back link you acquire will transform to a vote of confidence to Google. So getting back links (high quality links from high quality websites) is a highly desired thing. Do not under any circumstances partner with a company that promises lots of back links for a price. These will be low quality back links and Google will see through the strategy and penalize your site (this is a very bad thing).
Back links should happen naturally.
More soon........
Some SEO Stuff (Keywords)
Stuff About Website Creation and Internet Marketing Blog
April 6th, 2015
Some SEO Stuff (Keywords).....
Understanding keywords and keyword search.....
Being found high up on Google search can be easy or extremely hard. It depends on so many things. Today we will focus on keywords, keyword phrases and search terms.
For example: let's say we own a plumbing company. So we do a keyword search to find the most searched for terms in the plumbing industry. Keywords and keyword phrases such as plumbing, plumber, home plumber, plumbing repair, toilet installation, drain cleaning and so on....(anything somebody may use as a search term when they do a Google search).
As we look for the most searched terms we can then know which keywords and keyword phrases that we should populate our website with. If there are 96,000 searches a month for the keyword phrase "home plumber" and only 1,200 searches a month for the keyword "plumber that will come to my home" then of course we want to use the keyword phrase "home plumber" over and over again in our content. Here is where I will mention keyword density. Keyword density is basically how often a keyword appears in the content text of your website compared to how many overall words are there. If you have 100 words or phrases on your website and the keyword "plumbing" shows up 10 times then your keyword density is 10%. The more your target keyword shows up in your text the more relevant Google finds your website for that particular keyword. So if someone searches for a home plumber and you have "home plumber" listed numerous times on the home page of your website then Google says "Hey, this site is really about home plumbers" and they rank you higher for that search term and display your website higher in the search results.
You must understand that "home plumber" is not the same keyword as "home" or "plumber". If someone searches for "plumber" then your site will register because you have that search term but Google's algorithms knows that your main keyword is really "home plumber" and not plumber so you will get less SEO juice. You will still get some but not as much as someone searching for "home plumber". Google knows what you are trying to get across and will index you accordingly. You may appear on the first page of Google search results for someone searching for "home plumber" but on page three for "plumber".
So if you want to rank for "plumber" and for "home plumber" then you need to optimize both terms and increase your keyword density in your content for both.
Now here's where you can't get greedy. Let's say after doing a keyword search you find all of the keywords and keyword phrases that most people will use to find your company. Then you cram your website with keyword phrase after keyword phrase. You go for the world record of keywords jammed into one home page. You think that will ensure you are found number one on every Google search. Well, not so fast.
Google is not stupid. They know when someone is trying to job the system. If they perceive that your website content doesn't read naturally, that it has so many keywords and keyword phrases in it that it is an obvious attempt at ranking high in search then Google will penalize your site and your website will plummet in the rankings. So there is a balancing act between having enough keywords dispersed throughout your site and having it read naturally.
So, you need to find the correct keywords and keyword phrases to populate your site with. Then you need to have them in the text of your site and have them appear often and appear in a natural way.
Now, you may do everything right and still find yourself on the 2nd page of Google search results and you wonder why. There are many many reasons for this. Let's name a few here:
1. Other companies in your profession also have a webmaster who knows these things and they have optimized their site too.
2. Other sites may have more quality back links than you do (other websites that link to their site).
3. Other sites may have a longer track record with Google and thus has Google's trust and thus will almost always show higher up in search results (this can be combated)
4. You may be located in a city with lots and lots of competition. They all are trying to be number one on Google (and everybody can't be number one!)
5. You may be in a city with no competition and therefore easily rank number one because nobody else is in your area (landing pages can work really well here to get a site ranked high in a certain geographical area where there is little competition)
Lastly, I would like to touch on keywords that have low search volume. Normally you would like to rank for the most often searched for keyword or keyword phrase. If your website ranks well for a large volume search term then you have a great chance of showing up more often in people's searches. But keep in mind, the higher the search term volume, the higher the competition. If you choose to rank for a low volume search term then maybe you will always show up high in the rankings for that particular keyword. Since it is a low volume search term, very few will optimize that keyword or keyword phrase. If you are the only one that optimizes that low volume keyword then you will always show for that keyword or keyword phrase because Google finds your website relevant for that low volume keyword and doesn't find other sites relevant at all. Not many searches but no competition either.
Nuff said for now, eh?