Keyword Research For SEO
As part of our Managed Website Plan Package, LMS Website Services will perform an extensive keyword search. We will collect the main keywords from your particular business. Then we will search for competitive keywords that match your criteria. Not all keywords are created equal as you shall see.
Long Tail Keywords and Big Head Keywords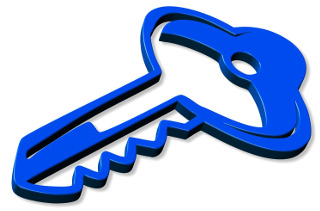 Most Internet marketing companies will perform keyword searches for big head keywords. These keywords are the main words that describe your business. These keywords are the most searched after keywords as people search the Internet for your particular business. At this point in time, big head keywords comprise about 30% of all Internet searches. That's a large part of all Internet searches. Because most companies try to rank for these main keywords in your industry, they end up being hard to rank for. When it comes to your main keywords, everybody is fishing in the same pond which makes ranking high for your main keywords a very competitive proposition.
Keywords Are The Key To Local SEO
Truth be told, long tail keywords still make up about 70% of all Internet searches. Long tail keywords are comprised of main keywords and helper keywords in combination. Long tail keywords will be a keyword phrase. People tend to search the Internet by phrases more so than a particular keyword. These phrases make up a long tail keyword which can be easier to rank for. For example: If I was a plumbing company I would possibly try to rank for "plumbing contractor, Brighton MI". This combines the main keyword "plumbing contractor" with a helper keyword "Brighton MI". This is a long tail keyword phrase that will have less total search volume but much higher search value as people that search for "plumbing contractor Brighton MI" are more inclined to do business immediately as opposed to people searching for "plumber" who just might want to become a plumber or maybe see what a plumber does, etc. Because of this fact, LMS Website Services performs an extensive keyword research study to discover your company's best and most valued keywords and keyword phrases.
Rank Higher in Google Search!
With our commitment to finding high value keywords instead of high volume keywords only allows LMS Website Services to help our clients rank high in Google search for their particular industry. We use time tested methods to find the very best keyword values and inject these keywords into the main page content along with specialized landing pages. We believe in pure keyword research as a main component of local SEO. We don't skimp on this all important first step in a well managed SEO campaign.
Contact us today for a free consultation!
Call Today! 248-804-9744