Website Blog
Facebook Integration
Facebook Integration.....
November 15th, 2014
Adding a Facebook feed to your home page of your website is a good idea.
When you add a live Facebook feed to your home page you are creating fresh content for your website homepage every time you write on your wall on Facebook.
Facebook Integration is Good!
As you engage your fans and friends on Facebook you will be building your brand. As you build your brand, future customers will gravitate to your Facebook page and in turn will link to your Website. As you write content on your Facebook wall these will automatically feed into your website homepage. This creates a reciprocal back link that has good value. As people navigate from your Facebook page to your website and then navigate from your website to your Facebook page an invaluable give and take is created that hopefully will generate good traffic that Google will value. Google likes traffic flows so the more traffic that flows through your website and Facebook page the better.
Creating a Facebook feed on your homepage is creating a conduit for all of this Internet traffic. So consider the Facebook feed as a road well traveled between your website and your Facebook page.
Nuff said.....
Don't Need a Website Huh?
Don't need a website huh?.....
December 11th, 2014
It always amazes me when I run across somebody who has a small business or a local contractor and they feel like they have no need for a website. In this day and age, everybody is on the Internet for everything. Even they look on the web when they need something but still feel that they don't need a website.
Acquiring Customers
I have one local contractors who we built a website for and performed some basic SEO. He has told me that he gets approximately 2 or 3 calls per week from his site (and he hasn't even had his site for a year yet!) and is booked out over 4 months. He's looking to get a business loan so he can expand his business. He also told me that his site has paid for itself 50 times over.
Another customer of ours has told me that she has doubled her business in the first year that she had her website. Doubled!!
With these types of success stories, I am truly astounded when I run across somebody without a website and they have no interest in getting one. Don't they know that everybody that needs their services or products is buying from somebody that does have a website.
Nuff said.......
Do You Need To Market Your Website?
Do You Need To Market Your Website?
January 31st, 2016
Website marketing. SEO. Search engine optimization.
These are terms that I was surprised to find out most of my clients didn't know what they were! I've been doing website creation and Internet marketing for so long I forgot that the average person doesn't know how to speak computer-ese. Or Internet marketing-ese. Or SEO-ese.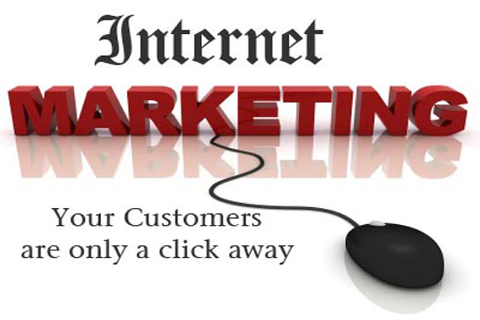 I start talking about this subject and eyes start glazing over. Hmm......lol. Well, having a company website is great but having a high quality website that gets "found on the Internet" is more important! Not all websites are created equal. A high quality website should have on-page SEO built into the site. Optimized meta tags, optimized title tags, optimized description tags, keyword density etc. See what I mean? Am I still speaking English....lol.
Plus, images should be optimized for faster page load. CSS should be compressed and minified. Gzip compression should be used. I could go on and on but your eyes would probably glaze over. The point is, that there is so much that goes into a high quality web site that Google will find relevant.
But this blog is about marketing your website. On-page SEO is the first step in a good marketing plan for your website. Once the on page aspect is taken care of now we need to "market" the website. Local SEO is different from national or even global SEO. Most of the websites I manage are local so I will focus on this area in this blog.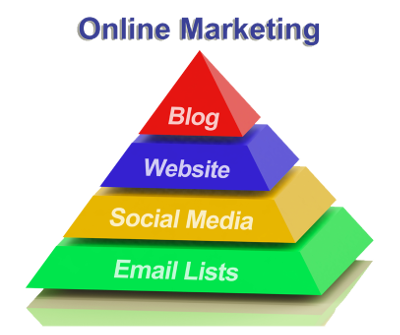 Claiming your website on Google+Local (Google My Business) is one thing you can do to market your site (the correct category listing in Google My Business is critical). Getting your site onto other directories like Yelp, Manta, Merchant Circle, just to name a few, is one step to perform. Getting citations and back links is important. These are just the tip of the iceberg when it comes to marketing (advertising) your website.
If you were to put up a brick and mortar store would you then advertise your new store? If not, how is anybody going to know that the store is there? Or how will people patronize the store if they don't even know it exists? Marketing your website is just as critical for the same reasons. SEO is the number one method of advertising your web site. It's very important to get visits and hence new business.
In conclusion, of course you need to advertise (market) your web site! How else will people know how and where to find you? One caveat. If your only reason for having a website is because you feel like you need an online presence (and really, doesn't everybody?) and don't want your company website to generate new business then I guess you don't need to market your site. Okay?
Nuff said for now, eh?
Do You Have a Backup of Your Website?
Do You Have a Backup of Your Website?

May 5th, 2015
Backups. Do you have a backup of your website? Backups are important ! If anything was to happen to your website then you would have a way to restore your website to it's original form.
So many things can happen to your website. Your host company's server could crash. A hacker could break into your site and install malicious code and you would have no idea. Or they could crash your site. If a hacker wants to break into your site, there really isn't much you can do about it. You could have all the security measures in the world for your website but if a determined hacker wants to get into your site, they will.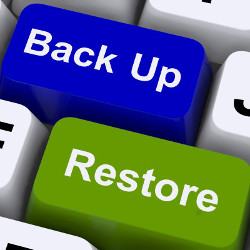 If something bad were to happen, what would you do? If you have a backup (located off site from where your website is hosted) then you can just upload all of your website files and overwrite the existing site. This will normally take care of the problem and should restore your site to it's original look. But it's important that you keep an updated copy of your site on your local computer and not on the same server that your main website is on.
Backup early and often. You want to make sure that if you were to lose your website that the backup copy is the most updated form of your website. Otherwise you will be reinstating your site to an outdated version. So make sure your backup is a replica of the most updated version.
Are you backed up (you know what I mean)?
Nuff said......
CMS Continued
CMS Continued......

September 16th, 2014
There are a lot of different Content Management Systems out there. Joomla, Wordpress and Drupal just to name a few. Available templates, themes and extensions allow the CMS to "extend" it's capabilities.
You can install picture galleries, Image sliders, Contact Forms, Social Media buttons, E-commerce solutions, Booking solutions, Calenders etc......there are so many extensions out there that can really enhance the functionality of your website.
Many people think that you are restricted to certain styles and colors when you have a site built with a CMS. While that can be somewhat true, you can custom code any of these sites to gain the look that you want. Most changes can be accomplished for a little extra money but still save thousands of dollars off the cost of having a custom web site built from scratch.
Plus, having a Content Management System allows you (the business owner) to create your own unique content without paying the webmaster to do it for you. For example: let's say that you own a restaurant and being a good restaurant owner, you would like to promote your daily food specials. A CMS allows you to go into your site and change the daily specials everyday. Having the freedom to change the daily specials yourself can add tremendous value to the SEO of your site along with the fact that your customers can go to your site everyday and look at the daily specials and decide if they want to come up to your restaurant for lunch or dinner. A CMS gives you this flexibility. You can change your own website without knowing any coding at all.
A CMS built web site can give you huge value going forward....